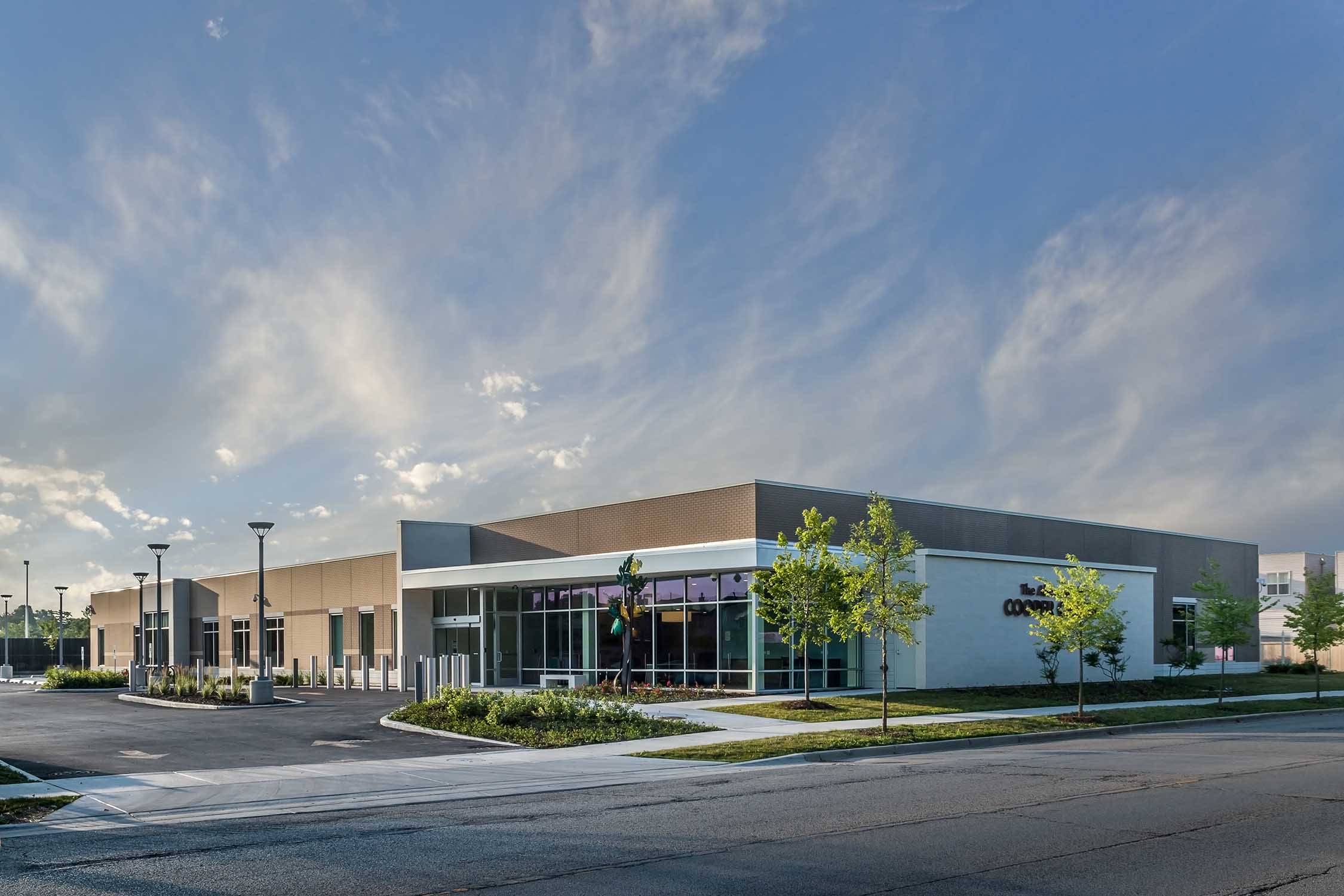 Jewish Child and Family Services
Chicago, Illinois
Jewish Child and Family Services is an agency of the Jewish Federation. Along with many other services, they offer therapy and support to children and adults diagnosed with developmental disabilities. The Cooper Center's program focuses on spaces to serve this clientele. The therapeutic nursery for children ages 3-5 was in many ways the impetus for the project. The program had previously been housed in an unforgiving building from the 30's with crumbling infrastructure. Generous donors saw the problem and rallied around the need for a new building designed with its core user group at its heart.
With that mission in mind, the design of the building centers around the needs and desires of its clients and visitors. All interior finishes were selected in effort to soothe and prevent stress. The Cooper Center provides a spacious lobby for families and caregivers while they wait. This space must accommodate many functions: families sharing common experiences, caregivers taking a rare moment for respite while they wait, and even parents looking for solitude after being given a difficult diagnosis.
The building is anticipating LEED Gold Certification, and features an impressive solar array, an innovative VRF HVAC system, and low-emitting interior materials. OKW stewarded JCFS through the grant application process with The Illinois Clean Energy Community Foundation in order to make their environmental goals achievable.
The Abe & Ida Cooper Center won a CBC Merit Award for New Construction Under $15 Million. The Chicago Building Congress is considered the cornerstone of the building industry in Chicago. Judging through a holistic set of criteria, the awards acknowledge the role our buildings play in the larger community. The Cooper Center touches lives through the services it provides, and the building's architecture plays a critical role in its ability to do so.